The two koreas held high-level talks today Date is expected to be finalised summit between the two countries
according to CCTV news client on March 29, the two koreas held high-level talks plan today (29). According to yonhap news agency reported, the rok delegation has set out alone. 28 South Korea's unification ministry says north Korea has been to South Korea informed will be held on 29th the inter-korean border panmunjom of high-level talks with the DPRK attendees list, the DPRK 3 delegates. South Korea has previously to the DPRK side informed the high-level talks on 27th the rok attendees list, the rok participants is three.
the north and South Korea held high-level talks, is to be held on April the inter-korean summit.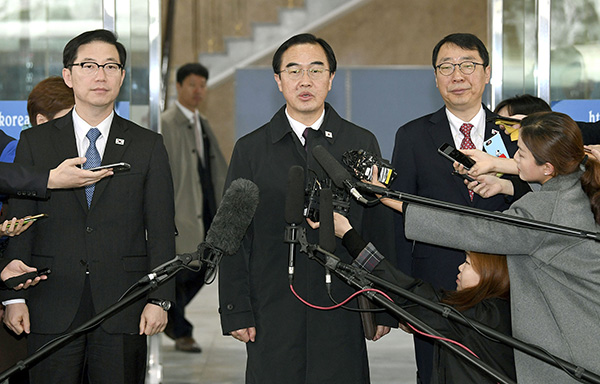 local time on March 29, 2018, Seoul, South Korea, north and South Korea held high-level talks plan today (29). The rok chief representative, unification Zhao Mingjun said before departure, the anticipated date is expected to be finalised north Korea summit today. Vision China figure